Published 2021-12-24 00:00:00 UTC 3 Minute read
"The first time I listened to 'Around Thirty', I was more than thrilled"
[Interview] Luke McQueen, singer-songwriter who sang Kim Kwang Seok's masterpiece in English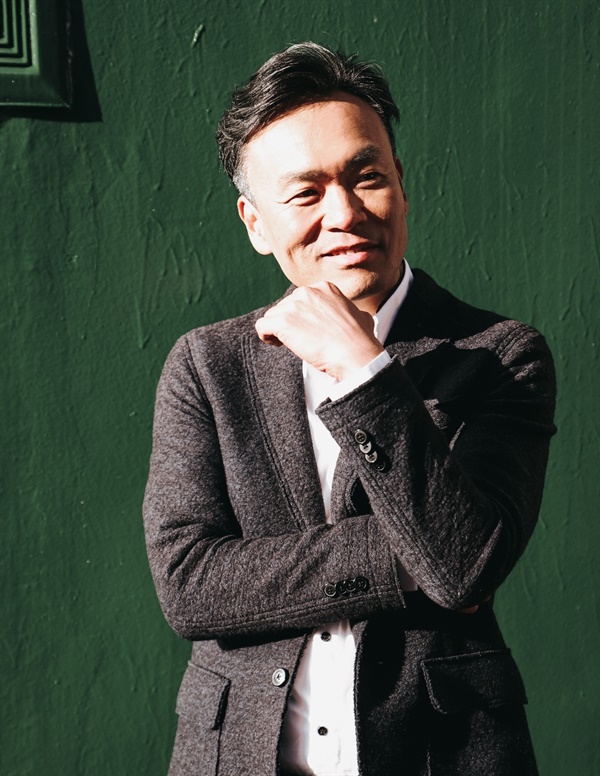 Luke McQueen, IONE ENT
(Seoul, Oh My News) December 24, 2021 -- Lee Jongsung (lifemaker) -- "The first time I listened to 'Around Thirty', I was more than thrilled"
Luke McQueen is a rookie artist who released his first full-length album at the age of 50. He grew up in Colorado, the U.S., and worked for IT sector and a consulting company for more than 15 years before coming to Korea in 2013 and becoming a musician.
He first stepped on the land where he was born eight years ago when foreign adoptees participated in a visiting program in Korea. Luke McQueen was adopted by an American family when he was five years old in 1977 and grew up to live an adult life. He tried to find his biological parents at the age of forty, but eventually failed to achieve his dream.
However, he settled down in Korea, which gave him another chance, and began his career as a musician by releasing his first full-length album titled "Good Thing" in November of 2021 with the help of many people around him.
In particular, the remake of the masterpiece "서른즈음에" left by the late Kim Kwang-seok with the English title and lyrics "Around 30" and drew attention. Luke McQueen, who is still poor in Korean language, has many restrictions on his promotional activities. At the end of the interview, he also expressed his ambition to sing "Around Thirty" and the main songs of the album in Korean on the live stage in 2022.
I met Luke McQueen, who wants to settle down on Korean soil forever, at 3 p.m. on the 17th in Hapjeong-dong, Mapo-gu, Seoul and talked. Below are the questions and answers I shared with him.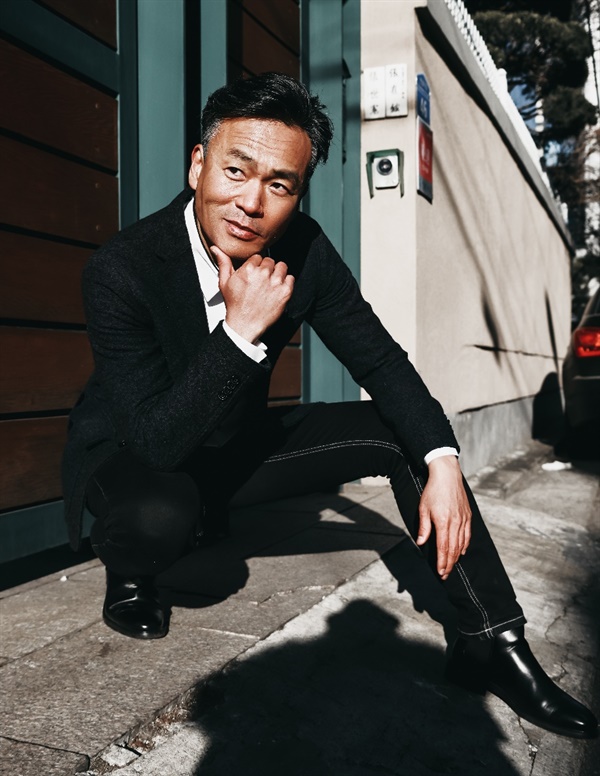 - Please introduce the album.
With my first full-length album, I expressed my life in Korea over the past eight years with music. Local musicians in the United States, Chile, and Canada, including Korea, also helped greatly, and my dreams came true. And as a musician, it is a starting line work that can promise the next."
- I think it's an extension of last year's EP.
At the end of October last year, I released an EP with five songs under the title [Longing]. After that the record company gave an opinion to complete a few more songs and release them as a full-length album, and [Good Thing], which adds seven songs to the existing songs, was released at the end of last month."
- What did you want to say as a singer-songwriter through the songs in the album?
It felt too much to replace 12 songs with what I really wanted to say. The idea I had while planning the album was that I tried to convey a positive message about life. Love, hope, joy, etc. Of course, the sadness and pain were captured through several tracks."
- Do you have any song to recommend?
"First of all, I would like to recommend 'Longing' and 'Disappearing.' The two songs are an extension, and I wrote the lyrics of "Longing" about my longing for my Korean parents, especially my mother, who had to leave me for the United States, and I wanted to convey the meaning of adoption, hope, communication, and connection. "Disappearing" expresses the desperate and inevitable reality of a mother who had no choice but to make a tough decision.
I hope you listen to the title track "Good Thing" from this album. Music has translated how precious the positive message of "joy" is in our lives. And we can't leave out "Around 30," which made many people aware of the existence of a musician like me.(laughs)
- The late Kim Kwang-seok's '서른즈음에(Around Thirty)' was rewritten and sung in English. What happened?
"When I was working at a music copyright association in Korea in 2017, the CEO showed me a video of Kim Kwang-seok singing the song. I recognized that the song was a masterpiece just by his expression and voice, and it came to me with a deep echo. I wrote a song in English, and after that, I had the opportunity to sing this song on various stages, and now this song is like a jewel to me."
- How was Luke McQueen's thirties?
"It was almost 20 years ago... I was really busy in my 30s. While working on various IT-related jobs in the U.S., I did a lot of business trips as if I was eating.(laughs) I made a lot of money, I got married. At the same time, I also enjoyed music-related work like a kind of side job. At that time, I also became acquainted with the brothers Dave Grusin and Don Grusin, and Don Grusin is grateful for participating in the first track of this album, "Still Connected.""
- Why did you decide to work as a musician in Korea?
"In 2013, difficult situations overlapped in many ways. At that time, I also became a so-called "house poor" due to the "mortgage crisis" from the United States that shook the world, and I was once mentally devastated. But it was rather a turning point for me to start over. I came to Korea, the country where I was born, and made me decide to find my family, including my parents, and work. And thanks to the active help of many people around me, I have lived my life as a professional musician, although it is the beginning of my late age."
- Are you currently living only as a musician?
"That's not true. Currently, I am in charge of overseas related work at the record company and is engaged in music activities together. In any case, there is growing pressure to make profits because the company also paid a considerable amount of production costs for the full-length album.(laughs)
- What did music mean when you grew up?
Throughout my teens, music meant 'escape' to me. Every moment when I heard, sang, and wrote a song was happiness itself. At that time, American parents didn't help me at all because they didn't encourage me to do music. Later, my father said he was sorry, and it seems to have been an opportunity for me to do music activities freely like this."
- Who influenced you?
"Stevie Wonder and the Irish band U2 were huge influences I enjoyed growing up, and Coldplay and Chris Martin, the vocalist of the band, still inspire me a lot."
- You are working in Korea, but there would be a concern about language.
I think that's the most important part. Unfortunately, I didn't have a chance to learn Korean properly, and I think it was because I had a lot of opportunities to communicate in English while working in Korea. I'm continuing to study Korean, and I'll work hard and steadily to raise my level at a rapid pace.(Laughs) I am well aware that there are many restrictions and limitations in conducting promotional activities in the company because of language."
- Haven't you ever sung in public in Korean?
"There are live clips of the second half of the chorus of 'Around 30 (서른즈음에)' on the video site singing in Korean." Next year, the original lyrics of "Around Thirty" and "Longing" will be changed into Korean lyrics and will be performed on various live stages. Please wait.(laughs)
- What kind of music activities do you want to do in the future?
As a musician, I want to release my own creative songs consistently. I am so happy that K-Pop has become a major content enjoyed by music fans not only in the U.S. but also around the world. I hope that I can play a role as a producer for talented young Korean musicians so that they can use English pronunciation and lyrics well and grow up nicely in the global market."
- What is Korea like for Luke McQueen?
"It's the country where I was born. Adopted to an American family at the age of five, everything, including language, food, and culture, has been unfamiliar for a long time, but the country where I have settled down now is South Korea. Ten years later, I will be here as a music professional and live with people who have helped me greatly. I want to take root in Korea as strong as cement."